JAMES DONEGAN is a New York-based actor and singer. James is probably best known for his work in the Off-Broadway companies of Forbidden Broadway Goes to Rehab and Forbidden Broadway: Rude Awakening. He can also be heard on both editions' original cast albums, spoofing theater stars Raúl Esparza, Harvey Fierstein, Cheyenne Jackson, Danielle Radcliffe, Stephen Sondheim and many others. Other New York and regional credits include Company (Bobby), The Drowsy Chaperone (Aldolpho), Hello, Dolly! (Cornelius), My Fair Lady (Freddy), Jesus Christ Superstar(Jesus), Evita (Che), Triumph of Love (Agis), Roberta (Huck), and Hair (Berger). His recording So Much Spring ("Sexy newcomer Donegan makes an auspicious debut…"—NEXTMagazine) is available on iTunes or CD Baby. James was born-and-raised in Seguin, Texas where his family still resides. He received his undergraduate education in communication and marketing from Trinity University in San Antonio before earning his artist's certificate in art direction from the Portfolio Center in Atlanta. James is a proud member of Actor's Equity Association, the American Federation of Television & Radio Artists, and the American Guild of Musical Artists.
When and how did you find your voice?
It was found for me. I always loved music and singing, but it was teachers — of Sunday school, kindergarten and elementary schools — who took notice. It will surprise none of my colleagues that when I was three or four, I came running up to my mother after a church program and proudly exclaimed, "everybody said I was the loudest one!"
Describe your voice/sound in five words.
Tenor, Bright, Full, Lyric
What was the first choral piece you ever performed?
It would have been Church music, but I have no idea.
What was your most memorable performance with VoA?
My first Faure Requiem with VofA — probably 17 or 18 years ago. I'd never been a part of a tenor sound like that, and it was thrilling.
How has being in New York City influenced your work? How has performing with VoA under the direction of Dr. Keene influenced your work?
For many of us, choral gigs are part of "surviving" as an artist in New York. They tend to be for money, not art. I have found enough other money things that I don't really take choral gigs any more ... except for Voices. The reason is simple: it is a chorus of soloists. Each of us contributes and is valued as an individual voice, selected because we naturally fit with the sound and musicality for which Dr. Keene strives.
Who are some of your favorite composers and musicians from the past and present?
In choral music, definitely love the "big" names in sacred literature: Mozart, Brahms, Bach.
What influences your voice and what inspires you to continue?
In any artistic or creative pursuit, you're never "done." There is really no such thing as total mastery, and I can't imagine being "done."
Is there a particular choral work, text, or musical passage that never fails to move you emotionally?
Countless. Brahms' "Wie Lieblich Sind Deine Wohnungen" is a doozy.
What is on the horizon for your work in the next year?
Undoubtedly, some work as musical theater actor — who knows what that will bring! I am also a web developer, a voice teacher and cycling instructor, all of which are pursuits that never seem to get old.
If I was to look at your phone right now, what five artists/songs would I see on your recently played list?
Pink. Flo Rida, Dixie Chicks, Andy Grammer, Charlie Puth (all pop, all for cycling classes)
What do you feel most proud of?
My relationship — my husband and I have been together for over 11 years and married for three.
If you were president, what is the first thing you would do?
Let all Americans know that they are important and that their views matter. Then extend that to citizens of the world.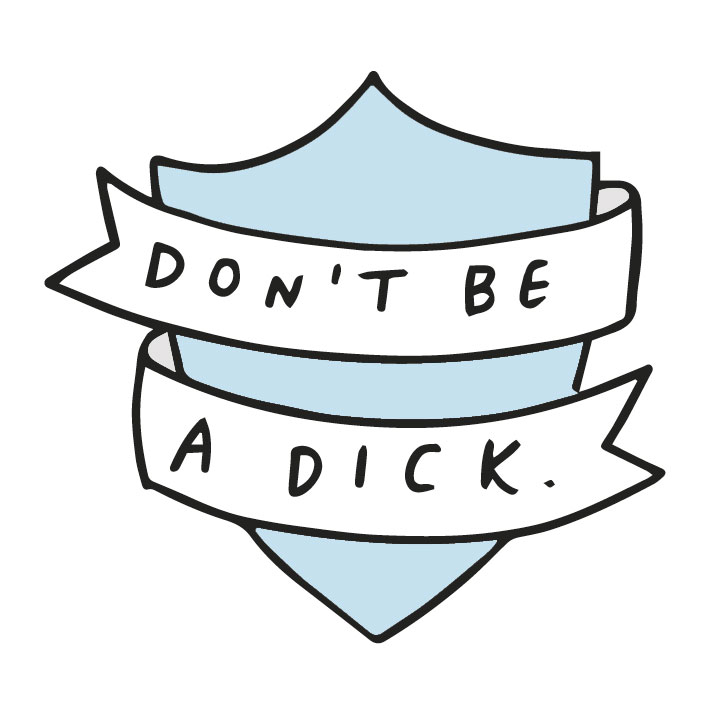 What's your motto or advice you live by?
In a parallel universe, if you weren't a musician, what would you be doing?
Advertising Art Direction
What was the last picture you took with your phone?
Selfie after a gym class.
Have you ever danced in the rain?
Probably
What is your perfect pizza?
I like grilled chicken, spinach and garlic on a pizza. Or on anything, come to think of it.
What is the best compliment you have ever received?
Recently, a colleague whom I respect and whose voice is quite stunning very earnestly let me know that he valued my contributions to our choir.
If you could wake up tomorrow in the body of someone else, who would you pick and what would you do?
I'd love to walk around in the skin of anyone different from me — a person of color, an extremely wealthy person, an extremely poor person, people of different religious backgrounds. To paraphrase Harper Lee by way of Atticus Finch: "you never really know someone until you've walked around in their shoes."
If you could keep five possessions, what would they be?
I like technology things — so I guess the desktop computer, Apple Watch and the iPad (which includes a lot of music, books and magazines). A bike. Wedding band.
What teacher in school made the most impact on you and why?
So many, but Elizabeth Colson, my first serious "opera" voice teacher (in Atlanta) probably had the biggest impact on my singing, and she guided me toward a career in music, which I hadn't planned on before.
If you won the lottery what would you do?
Travel. Everywhere. First class.
What is a skill you'd like to learn and why?
Tap dancing