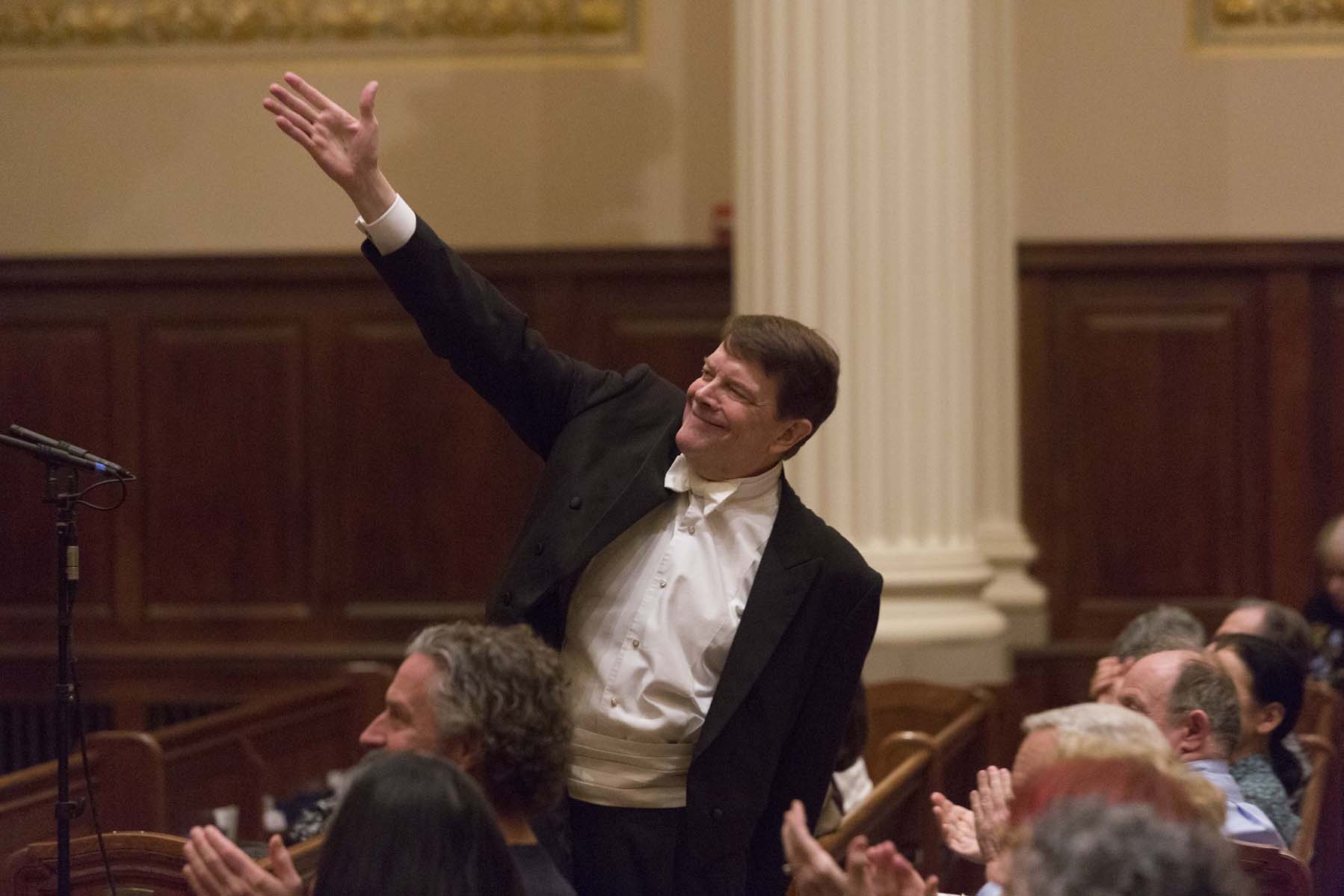 A Voice of Her Own was a resounding success! On March 20th at The Brick Presbyterian Church, Voices of Ascension celebrated a thousand years of choral and vocal masterpieces by great women composers. The concert was featured in The New Yorker's "Goings About Town" and review by Concertonet (click here to read these press features).

From the haunting twelfth century chants of Hildegard of Bingen to the world premier of Infinite Light, a new work by contemporary master Bora Yoon, Music Director Dennis Keene selected the most captivating works of women artists through the ages.

Though often unsung and sometimes forced to remain in disguise behind male protectors, these inspired women creators received their rightful place in the spotlight at this groundbreaking Voices of Ascension concert.

Featuring European masters like Clara Schumann, Fanny Mendelssohn Hensel, and Ethel Smyth to American greats like Amy Beach, Florence Price, and Jocelyn Hagen, this performance was also the New York premiere of works from Lili Boulanger, Cécile Chaminade, and Imogen Holst.

A Voice of Her Own took us on a musical journey across the centuries through the genius of these extraordinary women. The selected works ranged from the deeply personal and mystical to sacred services of inspirational beauty and secular songs of depth and passion.
Hymne au Soleil



by LILI BOULANGER
Gondoliera (from Drei Gemischte Chöre)
Vorwärts (from Drei Gemischte Chöre)
by CLARA SCHUMANN
Praise the Lord



by FLORENCE B. PRICE
Benedictus
(FROM AMASS)
In My Soul
(from amass)
BY JOCELYN HAGEN
Benedictus
(from Mass in D)


by ETHEL SMYTH
Light Will Someday Split You Open (FROM INFINITE LIGHT)

by BORA YOON
Song Without Words, Lockung
(from Gartenlieder)
by FANNY MENDELSSOHN HENSEL
Let This Mind Be in You


by MRS. H.H.A. BEACH (AMY BEACH)
Vielle prière bouddhique,
Sous Bois,
Psaume 24
by LILI BOULANGER
REVIEW BY HARRY ROLNICK
"This concert had not only stellar performances (one expects nothing less from this iconic NY choral group), but greatness."
On Infinite Light, commissioned by Voices of Ascension
"[Bora Yoon's] work–for electronic sounds and the full Voices of Ascension–was hardly modest. Her texts were from the resplendent Sufi poetry of Hafiz and Rumi, and her choruses were equally resplendent. The music was full, emotional, powerful, the voices of thunderous air and other natural sounds, complementing these most emotional creations...one could hear this work not as Persian poetry, but a complement to the full equinox moon floating over the church."